Upgrade to a Case Free Shipping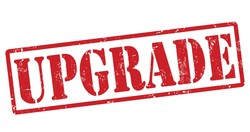 **Add this Product to your cart and "check out" as a Guest and we will make the necessary changes to your Wet Ones account**
Please upgrade my 2 pack wine club or 6 pack wine club to a full case, 12 bottles, for this wine club so I will receive free shipping on my Spring 2022 Wet Ones Wine Club. Mixed Cases will receive 4 bottles of each 3 varietals chosen by Allen, and Red Only will receive 6 bottles of each red varietal chosen by Allen.
Product Reviews
Angela & Donald Pena
(Mar 30, 2020 at 2:17 PM)
Excited to get a case this time. Thank you
David Jordt
(Apr 1, 2020 at 1:52 PM)
Always enjoy your wine!