Drytown Cellars
Drytown Cellars is not an "unfortunate" name for a winery! —It's toponymous! Drytown was never "dry," but has a long history of people determined to enjoy life while following their dreams. One of the largest towns in the foothills during California's Gold Rush, Drytown had hotels and saloons to accommodate thousands of 49ers.
Today, it's much smaller, but probably more hospitable. And yesterday's wine cannot compare to what visitors find here today. Delicious, bold reds; bright, fruity whites.
Owner and winemaker Allen Kreutzer produces the very best wines from Amador County and Sierra Foothill fruit—zesty zinfandels, bold barberas, smooth syrahs, and savory sauvignon blancs, to name just a few.
Our modern facility is built on the old Vaira Ranch site, on historic State Highway 49, complete with the original barn and ranch home. Come enjoy the bucolic view, taste the delicious wines, and visit with us!
---
Drytown Cellar's Timeline
The Kreutzer's purchased the 40 acres in October 2000.

Drytown Cellars opened its doors in November 2001. Tasting room temporarily located at the farmhouse.

Winery construction began in May 2002.

Petite Sirah vineyard planted in July 2002.

Occupied newly constructed winery building October 2002.

Main winery building operating at over-capacity. Plans for new construction undertaken in April 2005.

Construction of Building 2 began in August 2005

Building 2 finished and added to bonded premises in January 2006

19.7 Kilowatt Solar System installed on Building 2 March 2006. We're Green!

Added 2 acres petite sirah vineyard on southern orientation
---
Our Vineyards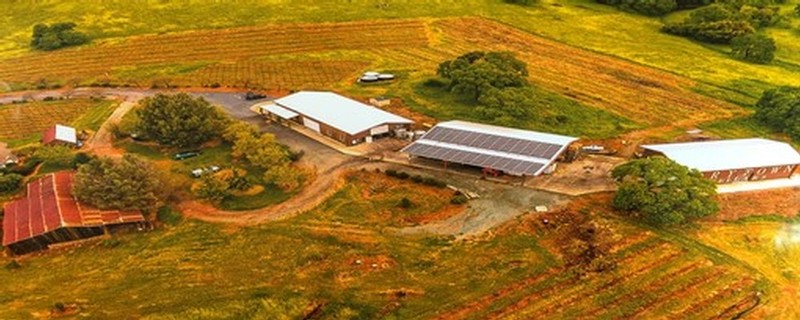 Winery site used to be part of the 400 acre cattle ranch owned by the Vaira family. The winery property is 40 acres and includes the original century-old farmhouse, barn and outbuildings.
Our Team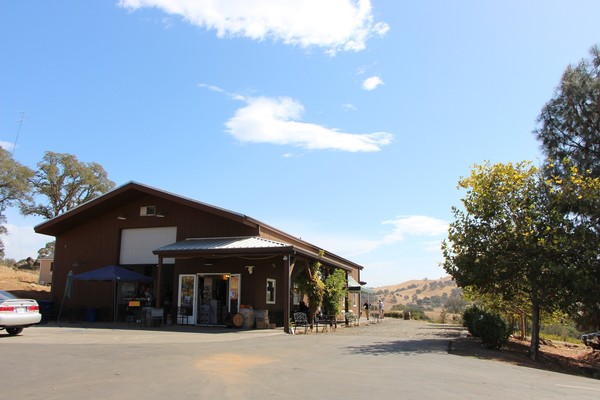 Our Team not only produces great wine, but creates an atmosphere where friends become family....