Red on Red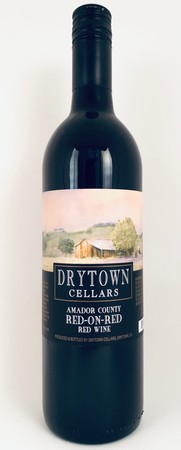 The art is in the blending—this red table wine has a taste profile enhanced by the contributions of each varietal. A tannic and spicy zinfandel base marries with the fruity characteristics of syrah and the herbal notes of merlot to make a very smooth blend. Its meaty mouth feel is balanced with a plummy nose and raspberry finish. Very special; it goes with just about any meal.
Product Reviews
Kelly Beccaria
(Mar 25, 2020 at 10:51 AM)
This is by far their best wine, especially for the value. It goes with everything and is delicious! I always buy a few bottles at a time and even give them out as gifts to spread the word about how amazing Drytown is! Totally worth a try!