2017 Sangiovese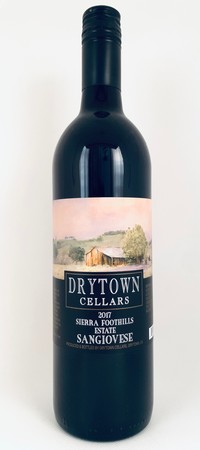 Like Italy's famous Chiantis, this Sangiovese has a classic taste. Earthy aromas and tasting of sour red cherries with a little spice, it'll clean your palate when paired with rich foods. Try with Baked Shells Stuffed with Ricotta, Mozzarella and Parmesan, topped with Rich Red Sauce.
Product Reviews
Richard Stansell
(Jul 20, 2020 at 10:53 AM)
If this wine is available, you better buy it. One of the winemakers best products. A smooth and fruit forward Sangiovese. The grapes must be great for him to make it. I have seen it go for several years without being available. It sits very well in the cellar for years and is always good no matter what its age.
Marissa V
(Jun 5, 2021 at 3:13 PM)
Wonderfully smooth and flavorful. Along with the reserve Barbera, my favorite wine at Drytown!